1. Go to the Profile page, select the xBCH account as the current one.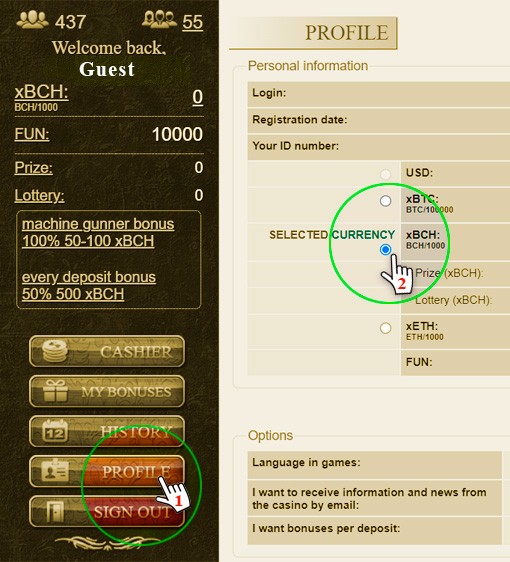 2. Go to the Checkout page and copy the BCH address linked to your account.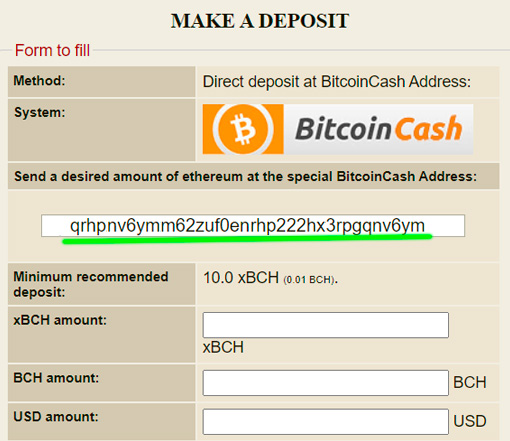 3. Go to the website Bestchange.com.
4. Choose what you will pay with: card, mobile bank, electronic money.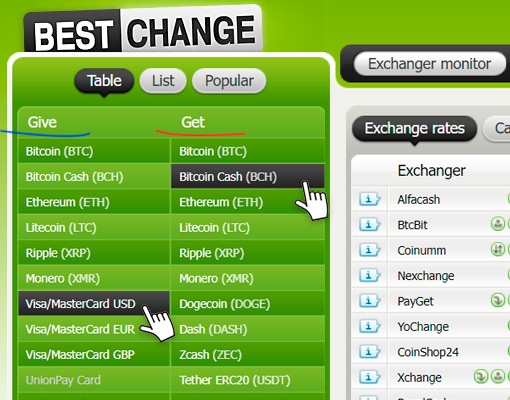 5. Select the receiving currency Bitcoin Cash (BCH).
6. Choose a suitable exchanger, focusing on the exchange rate and the minimum amount of exchange.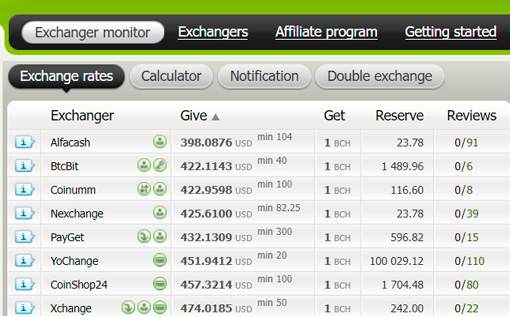 7. Go to the exchanger's website. Criate a request and specify your BCH address (copied earlier) ​as the recipient's address
8. As a rule, the exchange service takes some time, after which the cryptocurrency will be credited to your casino account.
Similarly, you can top up other crypto accounts (xETH and xBTC) by choosing the appropriate receiving addresses.
Withdrawal of funds from the crypto account is carried out both to the crypto wallet directly and to cards/electronic money via bestchange.com.